New Zealand Summer with Covid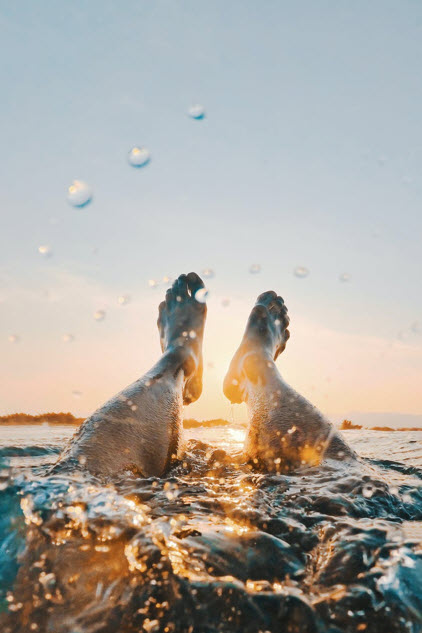 Working in the hospitality industry there are a few things we take for granted here in Rotorua, like Kerosene creek overflowing with happy tourists, big red Tamaki buses going round and round the round-a-bouts, saying a good solid Kia Ora and repeating Whakarewarewa as many times we could to blushing little kids from distant lands.
As Kiwis we all grow up looking forward to summer school holidays, spending times with our families and Santa coming to give us some Roses chocolates and if you are lucky enough, weekends away at the beach.
Here in Rotorua we are all about the lakes, mountain bike trails, a bit of a night luge or some shade in Kuirau park or a Redwoods nightlights treewalk.
This year there is no Glo festival or Flochella floating music concert at the Blue lake (or Lake Tikitapu as we call it). There seems to be quite a lot missing off our usual event calendar, however we still have our Stock car, Superstock Championship at Paradise Valley Speedway so all is not lost. We also still have our Rotorua Farmers markets and weekly Night market so Mum's and Dad's can get their good jandals on and keep a sense of normality this summer.
Usually, Rotovegas is packed with overseas tourists from Australia, China, India and all over the world. This is the year we really do have to enjoy our own back yard and do what we can to support the local businesses. This new year I want to do the Canopy tour experience and maybe a soak in the Secretspot hot tubs or Polynesian spa and massage package.
I did most of my Xmas shopping by buying gift vouchers via Rotorua Tourist attractions as they to are a local business, though instead of emailing the voucher to my recipient I just sent the vouchers to myself so I could print them out and put them under the Christmas tree for my family and friends. Except of course the Roses Chocolates!
When our country returns to normal, borders open and life goes on, we will remember this New Zealand summer as our summer. The Christmas we spent with ourselves, domestic visitors and all the things to do in Rotorua.
Happy new year everybody and fingers crossed 2021 is a pearler.