A Rotorua Christmas
Christmas Gift Ideas and Experiences in Rotorua to Remember
You know Christmas is getting close when you start measuring in sleeps. Well, I guess we are at that point - for the record, there are 13 more sleeps to Christmas. You're welcome!


Don't Buy Stuff – Buy an Experience!
We have a hashtag we have been using since the beginning of our journey #dontbuystuffbuyanexperience. An experience gifted at Christmas time is the gift that keeps on giving, as memories are made to last, and images shared for all to enjoy. Gift vouchers in our current era are the hot item this season and we have seen a real uptake of third-party gift certificate delivery. We have a lot of local businesses buying end of year gifts for staff too, which is a great idea. It feels good to be supported by the local industry via our locally owned website; for far too long GST and tax dollars have been going offshore as most of the big competing sites tourism sites are foreign-owned and pay very little tax in our country.

Save Money with Awesome Package Deals

Cost saving is a big benefit for our website users. Most packages offer buyers a discount, and if you are a local or are buying a gift for a local, then our Local Deals page offer some excellent discounted offerings. Buying an experience for a whole family is a wonderful solution, very thoughtful, and can be very cost effective. Imagine being a family and receiving a gift for you all to enjoy on an outing together. Something like a Grade 2 family guided raft trip - now that's something the kids will remember forever! There is something for everyone at Rotorua Tourist Attractions. From a visit to the Fancy Meow Cat Café for the little ones, to a hip realigning bungy jump for senior citizens, or perhaps a well-deserved special High Tea with friends, or a massage for one. We only allow quality hand-picked professional partners to join Rotorua Tourist Attractions so you will feel confident when purchasing that our offerings are of a high standard. There is a great deal of flexibility when it comes to redeeming a gift voucher. Most operators offer a generous offer of 12 months validity (and often even longer), so Rotorua experiences only need to be redeemed when you are ready and when it suits your travel plans. Simply contact the provider for availability and book in when it suits - easy!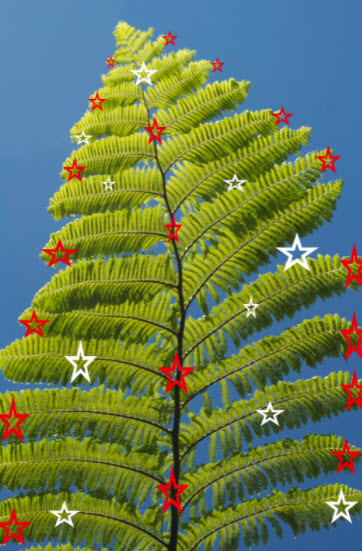 Display Personalised Messages on Your Gift Vouchers
Probably the best thing about our Rotorua deals is the ability to write and display on the voucher a personalised message about the occasion or reason for gifting for the recipient to read. This is a prominent feature on the top of any gift voucher, and you can have a lot of fun with what you can write. I recently purchased one of our, 'Dancing with a Star' (I'm the star) test packages for the boss and sent it to him with the message, "Leave one of your left feet at home." Haha! The funny thing is I can't dance, though I reckon I could teach him a move or two from Saturday Night Fever if he wanted to look good down the discotheque.

Reflecting on a Difficult Year
Christmas is a special time of year - it is a time to come together as families, reflect on the past year, enjoy being loved, and take a moment to share hopes for the future. And of course, eat too much food and have the obligatory afternoon nap whilst the kids run around on a sugar rush. I think this year more than ever, we Kiwis will reflect on a difficult year and hopefully enjoy a magical holiday season with all the freedoms we had hoped for. On a personal note my friends, please make your way to the vaccination stations and join the majority if you haven't already, and do yourself and your friends and family a huge favour. Reaching a high percentage of community vaccination is the key to getting our lives back and discovering the New Year of less restrictions. Merry Christmas everybody.