Best Places to eat in Rotorua
Places to Eat in Rotorua: The Best Rotorua Dining Deals

I love food! Especially when someone else is cooking and doing the dishes. The restaurants in Rotorua are among the best places to eat in New Zealand. From the all-you-can-eat buffets to incredible fine dining experiences, I've made some of my best memories while eating out in Rotorua.

All you Can Eat! Don't Miss the Buffet Restaurants in Rotorua

Eating at the buffet restaurants in Rotorua is one of my favourite things to do. As for some recommendations, you can't miss Stratosphere at Skyline. I call it the smorgasbord at the end of the universe. The long buffet at Skyline offers so many internationally flavoured offerings that I often need to take a break halfway through! Sometimes, I can't even make it to the dessert section. Well, haven't I grown up! When I went to Rotorua buffets as a kid, my Mum would let us start on dessert and we could choose whatever we wanted, unsupervised! I think my record for puddings in a row was about 9. Some other top Rotorua buffets include, Chapmans, which has been around since 1968, and Atlas Restaurant, which serves an abundance of delicious seafood at an awesome price.

Enjoy Fine Dining in Rotorua at Low Costs

My first experiences of fine dining in Rotorua included family birthdays at the Cobb & Co. I remember it so well. A big, peppered steak is brought out on a sizzling plate to be enjoyed usually by adults, using a very grown up, serrated steak knife. The Cobb & Co is still around today, being enjoyed by families in Rotorua. Being a tourist town filled with so many hungry tourists, the choices of places to eat in Rotorua are endless. Duke's Bar and Restaurant is one of the most impressive Rotorua dining experiences I've had. This popular Rotorua restaurant was established over 100 years ago at the Prince's Gate Hotel. The Regent Room Restaurant and Bar, located at the Regent of Rotorua Boutique Hotel, is also very chic & stylish. These days, there are so many options for fine dining in Rotorua, and yes, the Cobb & Co is still being enjoyed by families. If there was one addition I could make however, (and in my humble opinion), it would be a dedicated Rotorua seafood restaurant. I know many locals would agree. We may not be a coastal city, though being in the Bay of Plenty, we are never too far from the ocean. Rotorua has emerged over the years to be as diverse a culinary destination as any seasoned traveller could hope to find. Rather pedestrian is the famous Eat Street, where you can get any flavour of beer and pizza or a fresh seafood linguini, fine dining style—a real gateway to some of Rotorua's best cafes and restaurants.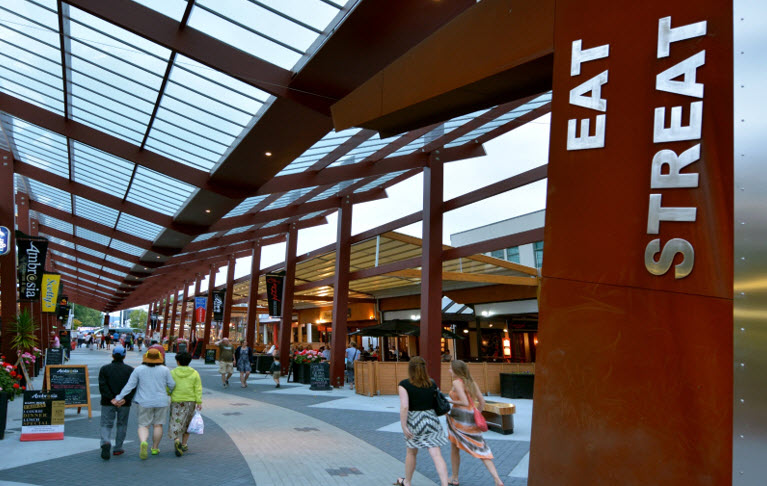 Discover Delicious Brunches at Rotorua Cafes and Restaurants

Rotorua has some of the best cafes and casual dining establishments that you would find anywhere! But everyone's opinion varies when it comes to food. The list of the top restaurants in Rotorua has continued to grow as new experiences broaden the view of discerning visitors. As the café and brunch culture has grown, so have the options for healthy breakfast alternatives. Instead of the standard cooked breakfast that old school motels used to offer, Rotorua offers sophisticated and delicious breakfast options. We now want Salmon eggs Beni, alfresco style pavement seating, and an awesome coffee to savour. I recommend Lime Café, and Capers Epicurean for the true coffee connoisseurs. But obviously, there is quite an extensive list and we locals all have our favourites.

Find Amazing Rotorua Dining Deals with Rotorua Attractions

Eating out doesn't always come cheap. Luckily, there are loads of amazing Rotorua dining deals available that will save you a tonne of money. Buy a Prince's Gate's sumptuous signature High Tea voucher at a discounted rate here on the Rotorua Tourist Attractions website or invest in Regent Hotel currency by way of a Cash Voucher that you may redeem for food and beverage when dining in The Regent Room. Thanks for reading and supporting Rotorua Tourist Attractions. For more information on Rotorua dining deals, you can contact us today.