Rotoruas Top Spa Destinations Guide
Relaxing Your Mind & Body: A Guide to Rotorua's Top Spa Destinations

As birthdays and anniversaries roll around each year, the reliable gift certificate is a go-to for anyone who loves to relax. If you're a Rotorua local, or if you just happen to be planning some travel to the area, a Rotorua massage deal will get you a long way here! Convenient as it may seem may I say with tongue in cheek, we actually thoughtfully study the data behind every gift voucher purchase and—after all, who deserves our thoughtfulness more than our wonderful significant others?
My wife even buys them for me now and again, knowing full well I will hand it back to her so she can enjoy my special treat. Here at Rotorua Tourist Attractions, we very much encourage gifting Rotorua massages or spa treatments, because they're the ultimate treat. When you hand one over, you're granting so much happiness to that special someone in your life.
With that in mind, let's dive into some of the best spots in Rotorua to get a massage, as well as the benefits of this relaxing, enchanting, life-affirming practice.

The Benefits of Spa and Massage

Getting a massage is amazing. When you are in a relaxed and quiet area surrounded by soothing music and a fantastic scent, the enchanting experience and personal treat starts even before the massage does. No matter what type of massage you are about to receive or who the massage therapist is, the mood is set. Receiving a massage can make a huge difference in regaining and maintaining our sense of inner strength and balance.
The main objective of a massage is to relax the body, it also oxygenates the blood, helps eliminate toxins, improves circulation, and increases muscle range and flexibility. Massage causes physiological changes, as well as the relaxation response, which can decrease the physical effects of stress and reduce the risks associated with stress and anxiety.
When it comes to bathing in geothermal water, the benefits are almost too numerous to count. Submerging yourself in Rotorua's hot springs will aid in blood circulation, oxygenating your cells, and enhancing your body's ability to detoxify. Filled with many different beneficial minerals (such as magnesium and potassium), the Rotorua thermal pools also improve your body's mineral concentration.

Rotoruas History with Spa and Massage

Thanks to its extensive geothermal activity, Rotorua has a long history with massage and wellness spa treatments. During WW1, the returned servicemen convalescent hospital here had one-hundred-and-fifty beds. Usually, cases requiring only massage or physiotherapy were sent there, and it was handy to recreational facilities and baths with healing waters. These healing springs included the slightly acidic sulphur waters of the Priest Spring and the alkaline sulphuric waters of the Racheal Spring.
These days we are spoilt for choice, with Rotorua spa and massage destinations cropping up all around geothermal fixtures in the region. We've listed some of our favourites below, but we encourage you to explore this wonderful part of Aotearoa to find the one perfect for you!

Best Places in Rotorua for Spa and Massage

Hells Gate Geothermal Reserve and Mud Spa
First and foremost, no list of massage spots in Rotorua is complete without Hell's Gate. I remember when my wife and I had a Mud bath (my very first) we booked it at Hells Gate Geothermal Reserve and Mud Spa. Widely known across the nation, this is one of the most popular mud pools in Rotorua. It was so amazing to have a soak in the thermal water to relax the body beforehand. It was such an enjoyable experience to do as an anniversary celebration, and we often talk about it fondly.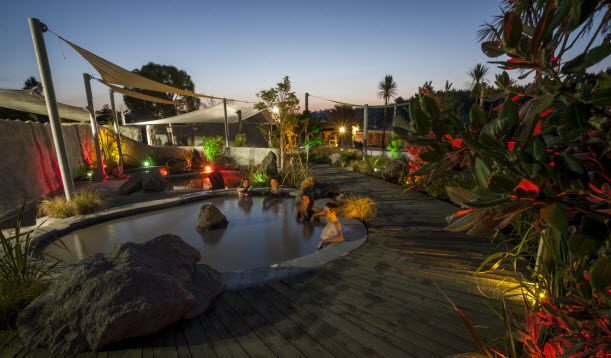 The Polynesian Spa
The Polynesian Spa is a fixture in Rotorua, situated near the region's famous 'Eat Street' (Tutanekai Street). Grab some dinner then head past the pools for a night of relaxation in any number of their spa pools or make a whole day of it with a Retreat Day Spa. Whether you go with the family or you indulge in a private pool with a lake view, this collection of thermal pools in Rotorua is sure to have you relaxing to the max. In my opinion, it's a great way to finish the night off, and it always guarantees a great sleep.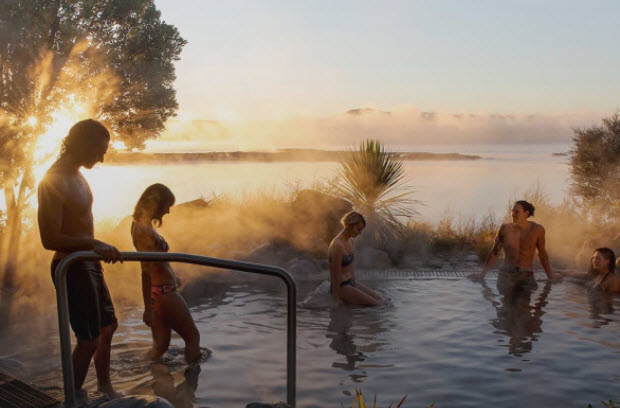 The Secret Spot Hot Tubs
Finally, come for a soak at one of the newer attractions, The Secret Spot Hot Tubs. Here, you experience nature at its finest. These cedar hot tubs sit on the edge of Rotorua's famous Whakarewarewa Forest, hidden from view by swathes of gorgeous native bush in what can only be described as an oasis. Soak beside the Puarenga Stream with some cider in the evening or enjoy a coffee and watch the sun rise as you soak in pure spring water. Before you head to the Secret Spot, make sure to book so you know there's a tub waiting for you!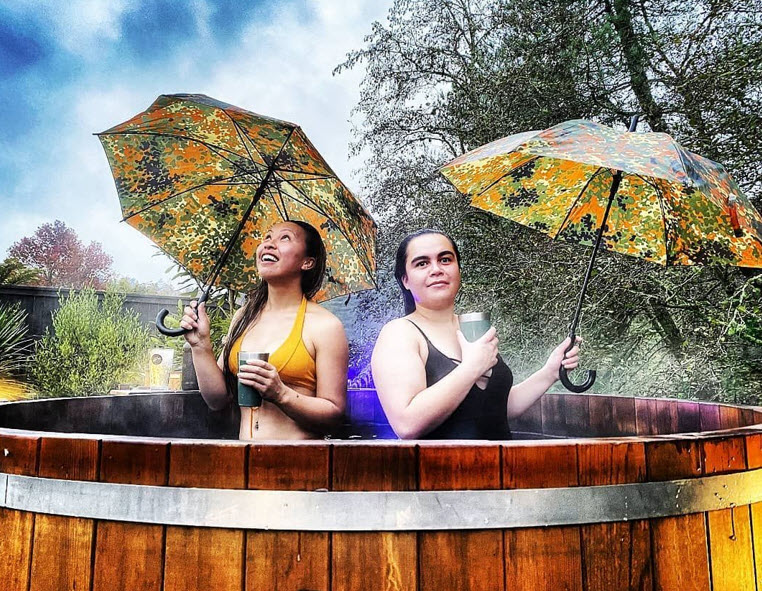 Get luxury treatment without the price tag; find vouchers for every place on this list.
Here at Rotorua Tourist Attractions, we believe travel should be fun, luxurious, and wonderful for everyone. That's why we offer a range of incredible deals on massages at the best geothermal spas Rotorua has to offer. Find vouchers for every location on this list through our amazing deals program!