Relaxing Things to do in Rotorua
Relaxing Things to Do in Rotorua: Unwinding in Geothermal Eden

Welcome to this edition of 'The Sulphur Times.' Rotorua has a long history with massage and wellness spa treatments. Hot spa pools with our very own mineral-rich water, bubbling mud tamed down to a detoxifying invigorating facial mud wraps are for many, what Rotorua is about.

The geothermal wonderland we live in present benefits that visitors and locals alike have been enjoying for over 100 years. The spa pools in Rotorua are famous for their healing waters. The slightly acidic sulphur waters of the priest spring relieve tired muscles, aches, and pains, while the alkaline sulphuric waters of the Racheal spring replenish and nourish the skin.

Bathe in a Polynesian Spa

The Polynesian Spa has the best spa pools Rotorua has to offer. Its New Zealand's original and iconic geothermal bathing experience, with exclusive access to both the acidic and alkaline natural mineral springs. Locals have acclaimed the therapeutic benefits of the water and bathed for centuries in the acidic pool. Located along the shores of Lake Rotorua, hot pool bathers enjoy views of Lake Rotorua while soaking their troubles away. The geothermal hot mineral waters are sourced from two natural springs and feed into 28 hot mineral pools. They also offer unique spa and massage therapies for the ultimate in rest and relaxation.

Visit the Iconic Hell's Gate Geothermal Reserve and Mud Spa

Hell's Gate offers a guided or self-guided interactive tour of New Zealand's most active geothermal reserve, where you can see erupting waters, an active mud volcano, land coral and a hot waterfall. Experience getting your hands and feet dirty in the healing mud foot pool. Hell's Gate mud spa is a historic New Zealand experience.

The healing properties of the geothermal mud and sulphuric mineral water have been used by local Māori for over 800 years. Open and cleanse your skin by lathering it in the unique mud, before exfoliating and cleansing with a soak in the sulphur spa. Your body and soul will feel revitalised after this soothing experience. Since the 1840s, visitors have travelled to Hell's Gate to experience the healing powers of the sulphur waters.Take the chance to relax and indulge in the naturally heated geothermal pools, renowned for their restorative properties.

Therapeutic massage

There are many Rotorua spa massage therapies on offer throughout our region, my favourite is a deep-tissue massage combined with passive stretching and joint manipulation at the central very popular Thai massage facility on Eruera Street called 'The Studio'. It's simply wonderful. They just know how to manipulate away tight muscles and knots, ease the tension in my shoulders and when I leave there, I feel so reinvigorated and a little bit younger. :)

Rotorua is an exciting place to live, there are so many events planned. Locals and visitors alike are getting in early to secure their summer fun. On our website Rotorua Tourist Attractions, we are seeing purchases of some awesome attraction deals, accommodation vouchers, hot tub soak tickets and a real uptake on Rotorua dining deals and people sending gift vouchers to their family and friends. It's great to see and we thank you all very much for supporting our local hospitality industry and Rotorua Tourist Attractions.
Thanks for reading and we will see you when you get here.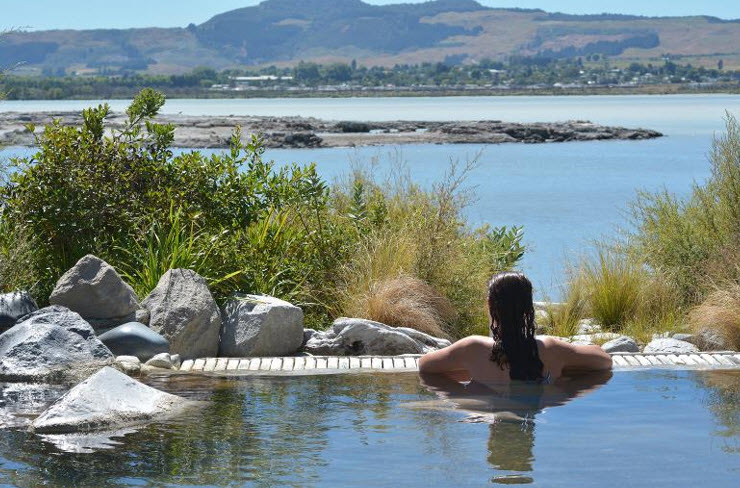 View over Lake Rotorua from the Polynesian Spa